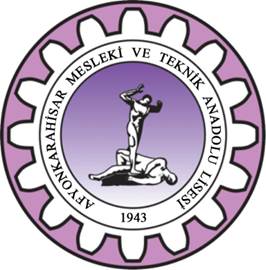 AfyonMTAL is the biggest and the oldest vocational school in Afyon City Region. It is a state school which has been in Vocational Education since 1943. Over 1600 students between the age 14-18 are educated in the school. AfyonMTAL is the most popular vocational school for the students because the facilities of the school addresses every students' demand and expectations.
The Educational Staff is well qualified trainers who have many certificates given by Ministry of National Education. 126 teachers work in harmony in Vocational Education.
AfyonMTAL consists of 6 vocational departments: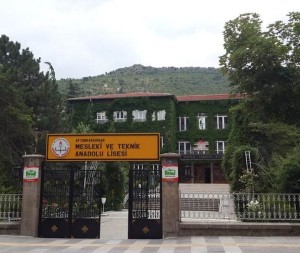 – Machine Technology,
– Electrical – Electronics Technology,
– Motor Vehicle Technology,
– Computer Technology,
– Furniture and Interior Design and
– Metal Technology.
AfyonMTAL has participated in EU Projects since 2005.
– TR/05/A/F/EX1-1828- 2 and 3 Dimension Machine Design Education by Computering
-2013-1-ES1-LEO04-71824 – REVETAX -Taxonomies and repository for VET and copyrights and data protection asociated
– 2014-1-TR01-KA102-004389 – BEPinVET – European Practices of Individualized Education Programmes (IEPs) for Adaptation of teens who participate in inclusive education due learning difficulties in VET"-(IEPs-inVET)
– 2014-1-TR01-KA102-004389 – AUTO-MECH- Examining the implementation of Automation and Electromechanical Systems in different professions
Furthermore, AfyonMTAL offers some vocational courses that address to the learners between the age 18-40. Thanks to its facilities whichs are very important for the learners, AfyonMTAL is more than a vocational school where you can find the future of vocational education.
Contacts
---
Afyon MTAL
Sümer Mah. Kurtuluş Cad. No:40 – 03200 Afyonkarahisar
Turkey
Email: 114876@meb.k12.tr
Website: www.afyonmerkezeml.meb.k12.tr