ZIB – Zentrum für Integration und Bildung GmbH (Center for Education and Integration Ltd) is a private educational institution with vocational training centers in 4 major cities in the western part of Germany. It employs at the moment 17 teachers, trainers and social pedagogues full-time and 14 teachers part time as free lancers. ZIB provides more than 200 training places for the different learner groups including apprenticeships to disadvantaged young people in cooperation with companies.
ZIB offers training courses particularly to learners at the ris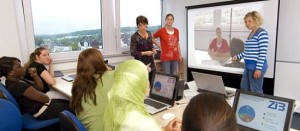 k of social exclusion covering young disadvantaged people, school leavers and school drop-outs, young migrants, long-term unemployed persons, single parents and women returners, and people with lack of adequate German language skills. Special focus is laid on creating learning success to those affected by long-standing learning difficulties and learning blockades. To our believe, this can be best achieved by combining theory and practice learning in the way that theory learning does not stand alone by itself but is done 'on the way' doing practical work. Since long, ZIB collected special expertise in 'work-oriented learning and training' in its workshops and class rooms. Besides this, ZIB offers learning and working experiences abroad by taking part in European mobility programmes and various partnership projects. Even though reluctant to travel abroad for a longer period, ZIB motivates their customers to seize the chance of gaining additional skills and expertise by taking part in one of the various mobility activities offered by the European bodies.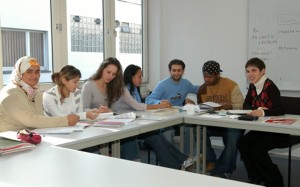 ZIB works close together with other educational organizations in the region and actively takes part in different network groups working on the integration of vulnerable people, especially disadvantaged young people and migrants. In its work ZIB follows the standardized regulation of the ISO 9001 Quality Management System. ZIB also is certified as educational partner institution (AZAV) for the national employment office and the regional Jobcenters as well as accredited partner offering languages courses for the national migration office.
Contacts
---
ZIB Zentrum für Integration und Bildung GmbH
Goerdelerstr. 47 – 42651 Solingen
Germany
Email: info@zib-online.net
Website: www.zib-online.net