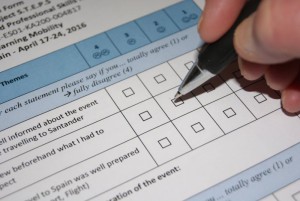 The Online Survey on work-based training has been finished. The survey was conducted in the months May to September 2016 in the nine particpating countries.
Nonetheless, you have access to the survey via the link below. Please first select your language and following your status: teacher – trainer – student. The answering will take you about 20 to 30 minutes.
At the moment, the extensive data collected is going to be evaluated by the partnership project. Little by little, the outcomes will be allocated on this project website and are ready for download via the page "Outcomes".
---

GERMANY – Fragebogen

SWEDEN – Frågeformulär

PORTUGAL – Questionário

TURKEY – Anket

BULGARIA – Въпросник

SLOVENIA – Vprašalnik
MALTA – Questionnaire

  ROMANIA – Chestionar

ITALY – Questionario