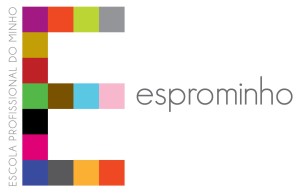 Esprominho – Escola Profissional do Minho, is a private vocational training school that has initiated its activity in 1999 but which has over 26 years of experience in providing vocational education and training. It provides level II and IV vocational training courses equivalent to the 9th and 12th grade; education and training courses for adults with academic equivalence to basic and secondary levels, and finally, training courses and professional development for active people during.
Esprominho is located in the two cities that are district capitals of the Minho Region: Braga and Viana do Castelo. About 800 youth and adults trainees are currently attending Esprominho, spread over the different courses: fashion, Information Technology, tourism, beauty care, hairdressing, business or event management.
Esprominho's Educational Project is based on values such as professionalism, rigor, knowledge, entrepreneurship and leadership.
Nowadays the pedagogical practice is reinforced and the success of about 85% of graduates who enter the school and later enter labour market can be explained by the following factors:
Highly qualified and motivated students;
Training that perfectly meets with the business needs;
Educational project based on the professional reality and concept of business;
Highlight of formal and non-formal education;
A strong socio-cultural training, which reinforces the concept of active citizenship and in accordance with the structuring values of democracy and freedom.
Contacts
---
Esprominho
Avenida do Cávado, nº48 e 54
Braga – 4700-084 S. Vicente
Portugal
Email: claudio-marques@esprominho.pt
Website: www.esprominho.pt