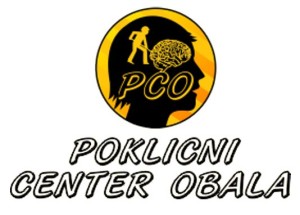 PCO – Poklicni center Obala is a non-profit organization in Koper/Slovenia active in the fields of education, vocational training and business counseling. Established in 2013, PCO works together with 30 experienced teachers. Since 2016 is it also a subsidiary school for nursery.
PCO mainly works in these business fields:
Support of primary, secondary and vocational schools in their educational purpose, mostly with teaching and working with young students with special needs
VET Education, training and certification, where we provide adults with the necessary education till the end of certification procedure
Vocational training and work-based learning, especially for work experiences abroad
Areas of specific expertise are:
Identification of skills needs
Education and interactive education, including work-based training preparation and organization
reparation of VET educational programmes, especially for career changers
PCO's four main areas of activity are the following:
1. Organization and certification of National vocational qualifications (NVQ's): PCO covers over 30 professions from 10 different fields (tourism, healthcare and social services, personal security, beauty and wellness, administration, computer science etc.). Within this area PCO focusses on both young people and unemployed who want to obtain an NVQ and thus improve their chances on the job market, as well as on people who are in need of a certificate in order to carry out a specific profession (for example, real estate agents have to have an NVQ in order to get a license, janitors have to have and NVQ in order to carry out the profession, etc.).
2. Expert preparatory trainings for professional exams in the field of education, the General Administrative Procedure Act exam, etc. These exams are compulsory for certain professions in the fields of education and public administration. The exams are carried out at the respective ministries (PCO does not carry out the exams, we only organize preparation trainings).
3. Entrepreneurship trainings and courses are primarily aimed at small businesses and future entrepreneurs. The main goal is not to focus just on theory, but to implement knowledge in practice, through personal experience. The courses are organized in the form of workshops where entrepreneurs listen to lectures, but also carry out practical tasks. It is very important that after the end of the workshop the entrepreneurs for example know how to develop their own marketing strategy and financial evaluation and how to carry it out in practice.
4. In the context of entrepreneurship courses we also organize shorter lectures, for example on topics like safety. With these lectures PCO wants to facilitate the entrepreneur's daily life.
5. Our last group of trainings are courses on personal growth, which are aimed at improving people's competences and skills like communication and presentation skills, stress management, conflict solving skills, assertiveness and alike.
Contacts
---
PCO – Poklicni center Obala
Cesta Zore Perello Godina 3, 6000 Koper
Slovenia
Email: info@pco.si
Website: www.pco.si