Anziani e Non Solo,

constituted in 2004, is a cooperative society and VET provider working in the field of social innovation. ANS's areas of expertise are social research, training and coaching, e-learning and community projects. ANS has been coordinating more than 20 projects at local, national and European level, it means that ANS staff has developed very good technical and organizational skills in working in this field. Moreover the cooperative has specific experience in activities aimed to support employability and skills development for vulnerable target groups. In fact in the last 4 years it has been offering at local and national levels services and tools to support the supply and demand matching within the care sector (characterized by a relevant number of unskilled and migrant workers) and among these tools, the counselling strategies for employees, reinforcement of transversal and basic skills such as: Italian language, ICT, job interview preparation.
The main targets of intervention and support of the organization are elderly people and their carers, migrants, women, disabled people and other disadvantaged adult and young people.
ANS employs a staff of ten, including social researchers, experts in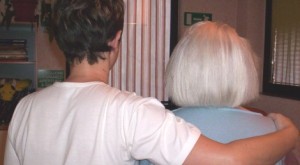 community development and project managers. ANS has accreditated as organization of supply with demand matching and is member of the Register of Associations and Institutions working to promote immigration kept by the Ministry of Social Affairs General Directorate of Immigration and of the National Register of Research Institutions. ANS has been creating an important network at local and national level in the field of employment policies, youth, community development initiatives, in particular it cooperates with municipality Ferrara, Modena and Carpi, with the public employment center of Modena Province and the Social policy Department of Emilia Romagna Region.
Contacts
---
ANS – Anziani e non solo
VIA LENIN 55 – 41012 Carpi (MO) – Italy
progetti@anzianienonsolo.it
www.anzianienonsolo.it