Fifth meeting held in Braga/Portugal, October 13th – 14th 2016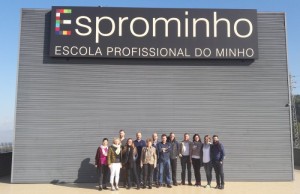 The fifth partnership meeting was organized and hosted by the private vocational school Esprominho in Braga/Portugal, 60 km in the North of Porto. The meeting was to review the status of implementation of the online survey on work-based learning and to collect first evaluation data. So far, 470 questionnaires were collected and this number allowed a first look on the qualitative input received. The 9 partner organisations gave an overview on the answers to six key questions collected in their specific countries and exchanged ideas on first conclusions to be drawn. Furthermore, the group specified how to evaluate the data in detail and how to summarize the findings in a meaningful Report. It was agreed that there will be a Project Report comparing the answers given to the key questions between the different countries as well as a Country Report which allows a closer look to answers given to questions more relevant and important to the specific school-to-work transition system of the country.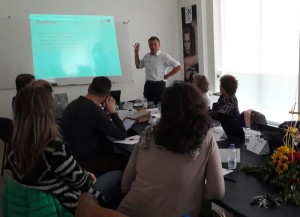 The meeting in Braga was framed by a trip to the basilica of Bom Jesus on the nearby hills and a walking tour through the charming town as well as by a grandiose social dinner with plenty of tasty petiscos (tapas) and heaps of typical Bacalhau.