Third meeting held in Braila/Romania, April 8th – 9th 2016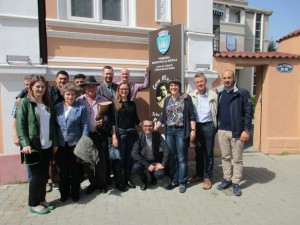 The third partnership meeting took place at the charming city of Braila, located at the Danube river in the east of Romania, the site of the Grigore Moisil Technological High School as host of the conference. The meeting focused completely on the up-coming Online Survey on work-based learning wherein teachers, trainers and young students are to be asked on their perception of the specific school-to-work transition system and the different WBT approaches. After having agreed on the basic questions at the previous meeting in Slovenia and after the following discussions in the partner organisations, numerous changes and amendments had been made. The meeting now was to agree on the 'fine tuning' of the questionnaires und to prepare the translation into all the partner languages.
Subsequently, the meeting was used to revise once more the questionnaires with the aim to secure that later on a comparison between the three target groups as well as among the different countries can be made. This now was made possible by inserting additional, for all target groups homogeneous questions. Furthermore, all technical aspects like integration into the project website, the access, the error checking as well as the following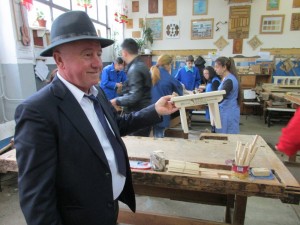 data processing were discussed and could be solved. Partners now have the time to prepare the translation in order to secure that the online survey can start on May 1st duly in time.
The meeting was well embedded into interesting cultural and social activities like a visit to the ancient City Library and GOANGA Memorial House, a welcome reception by the City Mayor, a tour through the school premises and the workshops as well as a relaxing city walk.